IT'S ALIVE! Moving forward with Dunelight.
---

Hello everyone, and thanks for all of the support you've given the project so far! It started as a personal experiment to see what I could make in a week, and it has turned into something that people have generally liked. I am completely amazed by that and find it so very exciting! I've decided to continue the project because of that, and also I really like making the game..
So, without further ado, I want to show you guys some things I've been working on!
CAUTION, THESE IMAGES ARE STILL REALLY EARLY IN DEVELOPMENT
You've been warned.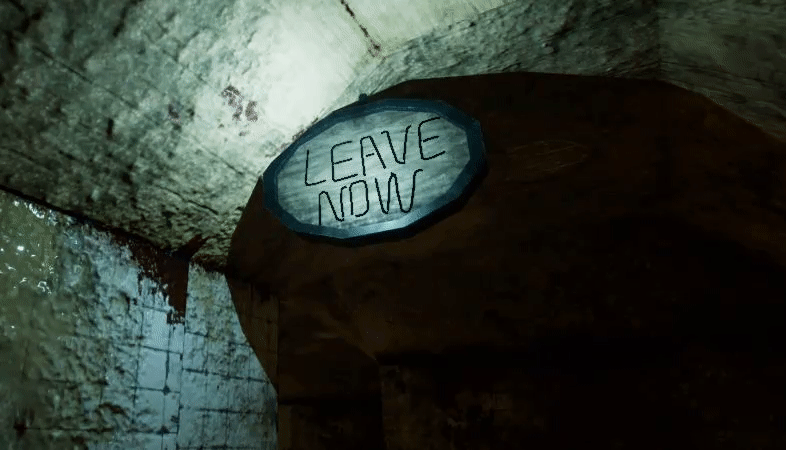 First off, we have combat and damage wounds (plus a partially made shotgun!). These aren't the only enemies, and I find them a bit boring in their current state. Just needed something to shoot at to test things.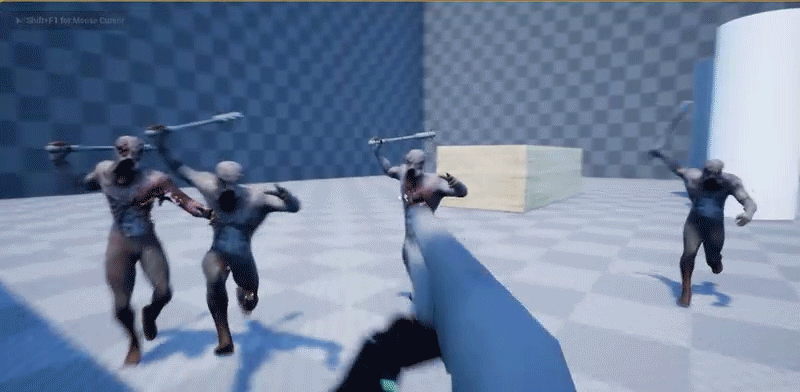 Next up is damage reactions! Enemies will shudder, and even fully stop if you hit them in the right spot.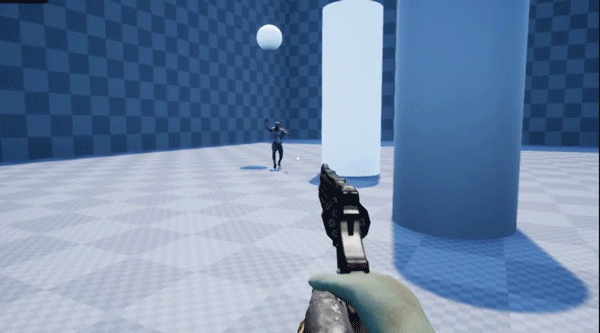 And finally a sneak peak at the first official level. Yes, that is the garage door button floating there.